Ka'Lavanda Bar has a rich and lush history. In 1755, the location served as a water well built to support the needs of the family who lived there. Prior to 1967, Cypress trees decorated the street. In 2002, the location was renovated to its original state and its doors reopened. Ka'Lavanda Bar now finds itself nestled among two beautiful Oleandra trees with stunning views overlooking Sv. Stephen Cathedral.
At Ka'Lavanda our mission is creating a unique experience with wonderful moments and lasting memories. Guest indulge in the finest of both contemporary and traditional drinks handcrafted with passion and love by our talented mixologists. Our originality, decal, and quality ingredients surpass the highest of expectations.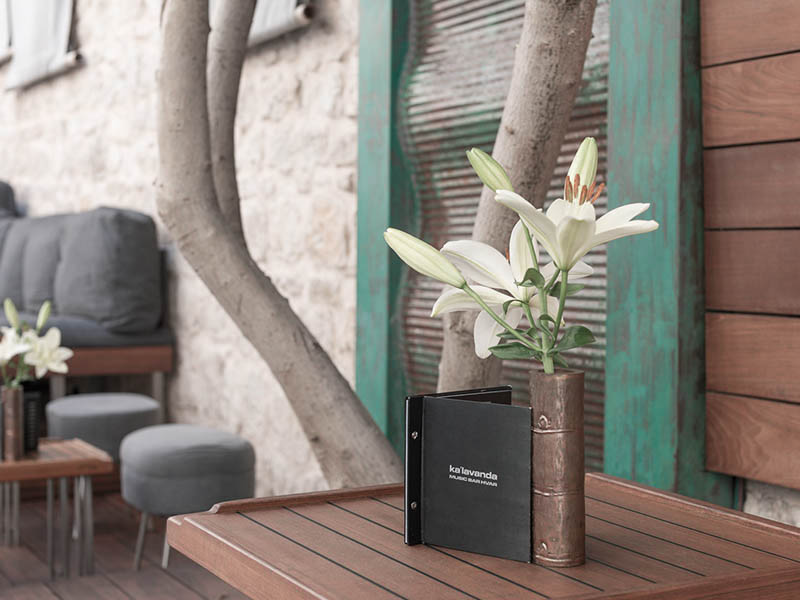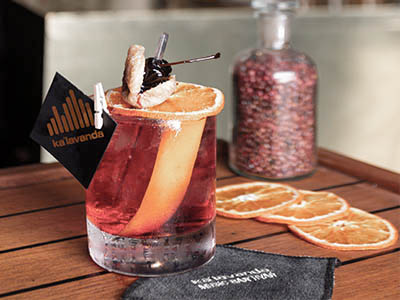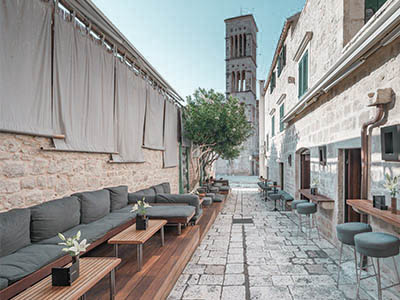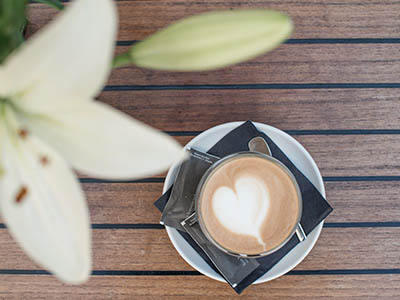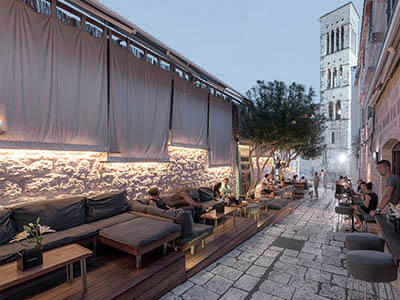 House of capers, Ka'lavanda Fun & Dine and Bar, offers a gastronomic encounter like no other located inside the historical city walls. Enjoy an exclusive food pairing experience on the intimate rooftop terrace with stunning views of Sv. Stephen Cathedral. Let our professional staff guide you on an exceptional dining experience with our modern take on traditional Dalmatian food infused with handpicked island capers. In the alleyway or stone bar, reward your senses with our signature cocktails, local delicacies, and unforgettable charm.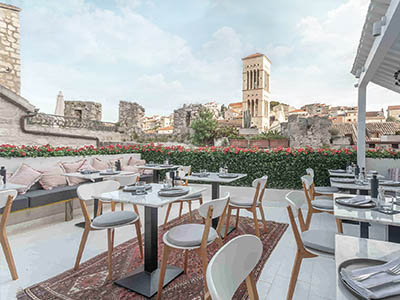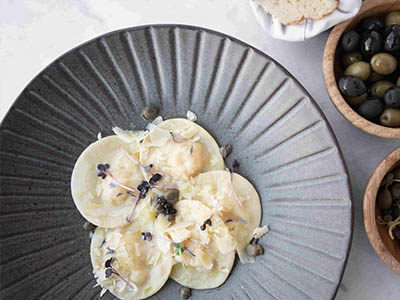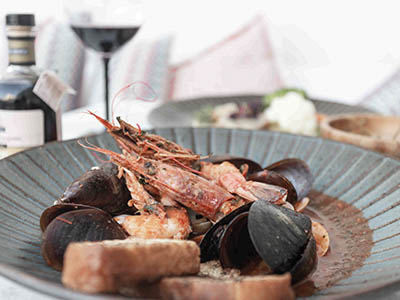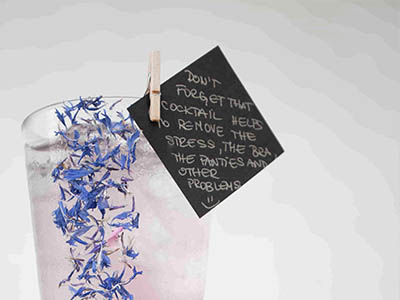 Ka'lavanda Apartment is set in Hvar, just steps away from the St. Stephen's Cathedral and the main square. It offers a terrace with sun loungers, parasol, Jacuzzi and a dining area. Apartment has been newly decorated. It has a beautiful bedroom with big bed, kitchen with dining table, bathroom and a beautiful terrace. The terrace is overlooking at the fortress, St. Stephens Cathedral and old city walls. The apartment is air conditioned and has everything that you may need during your stay. Your booking includes breakfast, in room service, laundry, ironing service and a concierge. Below the apartment there are lots of restaurants, bars and beautiful shops. Free concierge service is at your disposal for everything you need.